1. Stockholm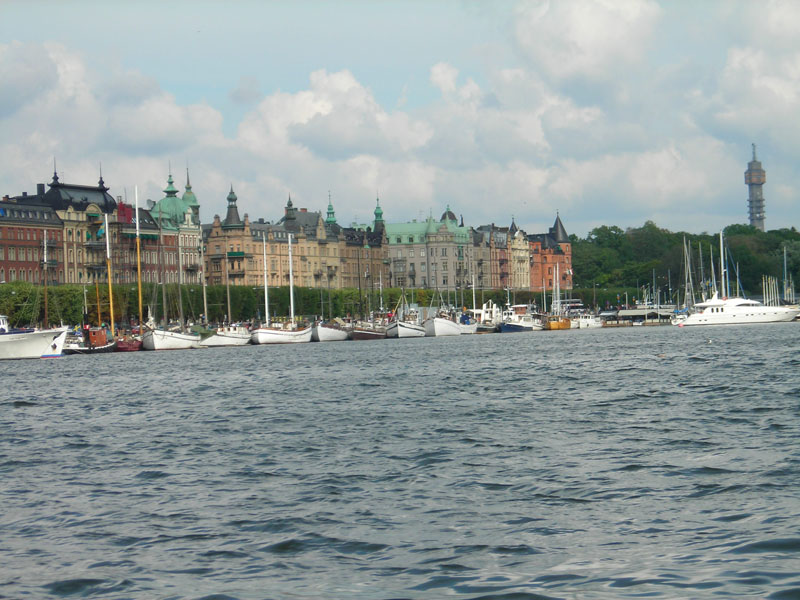 Stockholm is definitely one of the world's most beautiful capitals (and cities). And I am not just saying that cos I am Swedish. Every foreigner I've heard genuinley speaking about his or her visit has said the same thing. That it has gotten its nickname "The Venice Of The North" tells you all I guess. (And no, it wasn't a Swede who dubbed it that.)
It has a unique vibe. Modern but old at the same time. And when it is sunny and you have water all around, it's definitely a special feeling walking or sitting in one of the many cafés or parks.
But enough of the tourist-agenda. In the space from the 11th of August to the 15th I had to show her the best of all the things that Stockholm has to offer. It wasn't the easiest of tasks.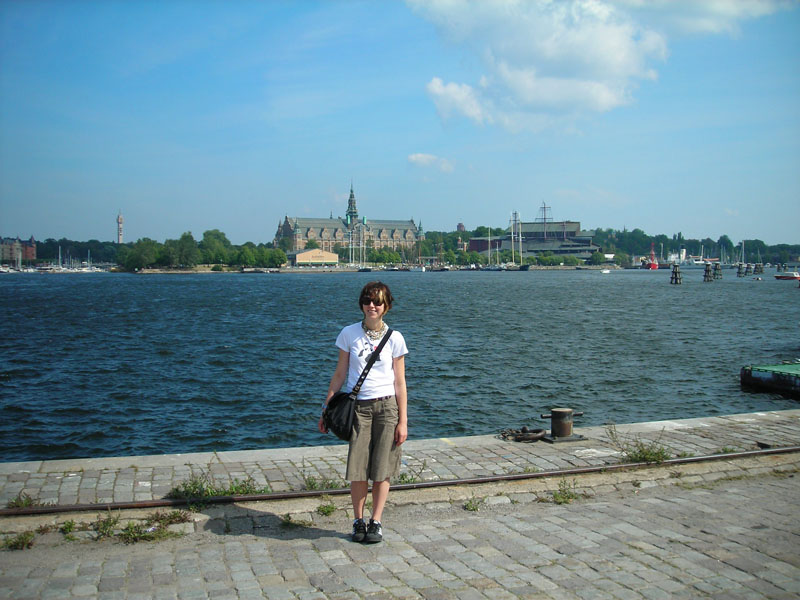 I started to show her the Wasa Ship. The oldest best preserved ship in the world. See more information HERE.
Now, I've seen this damn thing at least 6, 7 times and whenever I get there these days I just try and look at small details. And it actually was quite interesting this time as well. Go figure.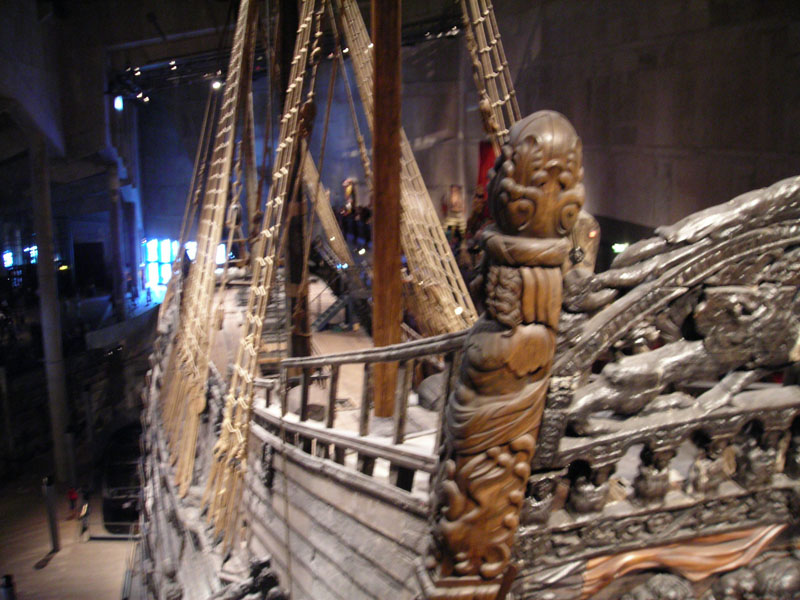 After that we just walked around and enjoying the scenerey of Stockholm until it became late afternoon and we headed back to our hostel. Having wanted to go to Gröna Lund (Luna park) and see Soundtrack Of Our Lives but tickets selling out, we decided to head back and see who were playing at Debaser. Best rock club in Sweden. And as luck would have it it turned out to be a Canadian band called The Dears. They had a fairly big success with their last album and was releasing a new one and promoting it. So of course we decided to check them out.
They were really really good. Definitely way above my expectations! After the gig was finished a DJ started playing just lots of good indie rock music. So we stayed and enjoyed that as well, with a couple of beers. On our way out we passed the backstage door and out the keyboardist girl and the guitarist (her husband) came. So we talked a bit with them and Emily, them coming from the same area in Canada, talked lots of French with them. But I got some words thrown into the conversation too. After a while both me and Emily, as we agreed upon afterwards, started to wish they would say "hey, let's get backstage", but they never did. Bastards.
But to be honest the real reason why I still regret it is that while we talked with them the door was open and we saw right into the area and all of Soundtrack Of Our Lives were there, straight from their own gig! Oh well, it was a wonderful night still.
The rest of the days we spent in Museums and Pubs. I felt I showed her all the great stuff of Stockholm. Sadly the weather was not the best. We stayed in a "boat hostel". This old boat turned into, yeah, a hostel. It was quite interesting. Funnily enough we both realised while walking indoors somewhere, that we were always feeling like the floors were moving up and down and side to side.

Changing of the guards at the castle. Too bad the military watching the castle this week was marines. Much cooler with proper militaries than men in child sea suits with a flap at the back.
The Old Town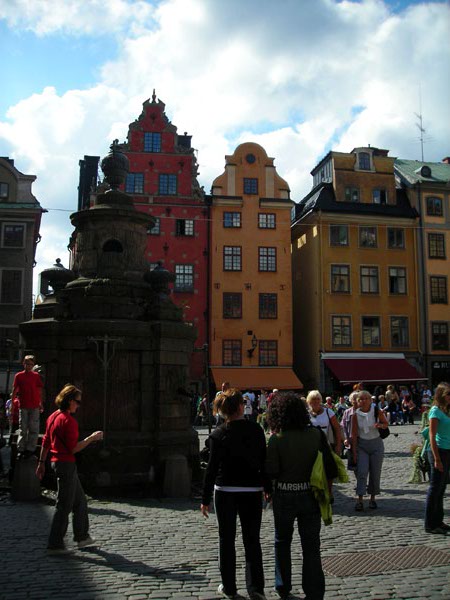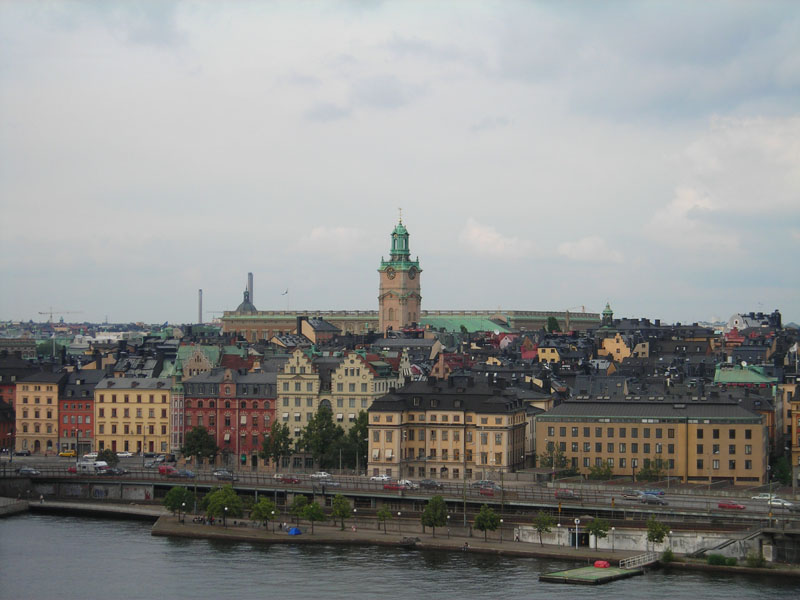 View from Söder
The last day we stayed at my sister's and she helped me show her Söder where she lives. The "coolest" part of Stockholm. Think Soho. Then we headed with train down to Denmark and Copenhagen.
2. Copenhagen
I like Copenhagen but have never considered it that great of a "big city". It has a weird mix of small town feel and big town feel that just don't mix well like it usually do. To be honest I think living there is better than visiting. Also cos with the Öresund bridge now linking Malmö and mainland Sweden with Denmark that whole area has sort of become one. Malmö and Copenhagen are so close that most Danish work in Malmö and most Swedes work in Copenhagen. So the two cities has become one. And living there you can take the best out of the two cities. But it is a great "weekend-city". Anyway, we were there two days, one night, and it was enough. Here's the most famous thing in Denmark. And it sure is small! (But beautiful.)
The Little Mermaid.
In a square near the main street called Ströget. Ignore my hideous sneakers. Bought a new pair in Berlin. These were more for walking than anything else. I have better style. Hah. Picture taken by a nice French couple that we had lunch with afterwards.
In the evening we went to Tivoli. Again, underwhelming feeling there. Way smaller than the hype had me believe since I was last there as a kid. Very nice ending of the night though with this massive theater/parade of all of H.C Andersen's book characters. Sadly no pictures of that.
The day after we headed towards Berlin.